About This Blog:
¡Bienvenidos, and welcome!
Thanks for visiting our class blog. It's here to help parents, scholars, & teachers become more active participants in our ELA and Pre-AP ELA 1 classroom. You can find class information, assignments, media, and musings from our world–it's all here. One of our reasons for blogging is to give scholars a real, engaged audience to write for; please read, comment, inquire, and enjoy their work!
Image by Sylvia Duckworth and licensed under Creative Commons ShareAlike 2.0.
I believe that our classroom is a community of scholars and writers. That community includes me!–and it means that I'll be writing alongside you all year long. Our blogs will be places to share writing with each other and the outside world; taken together, they will document our entire year of growth together at RHS. That journey will be easy, tough, hilarious, and heartbreaking at times, but by writing and growing together, all of us will become stronger people and writers.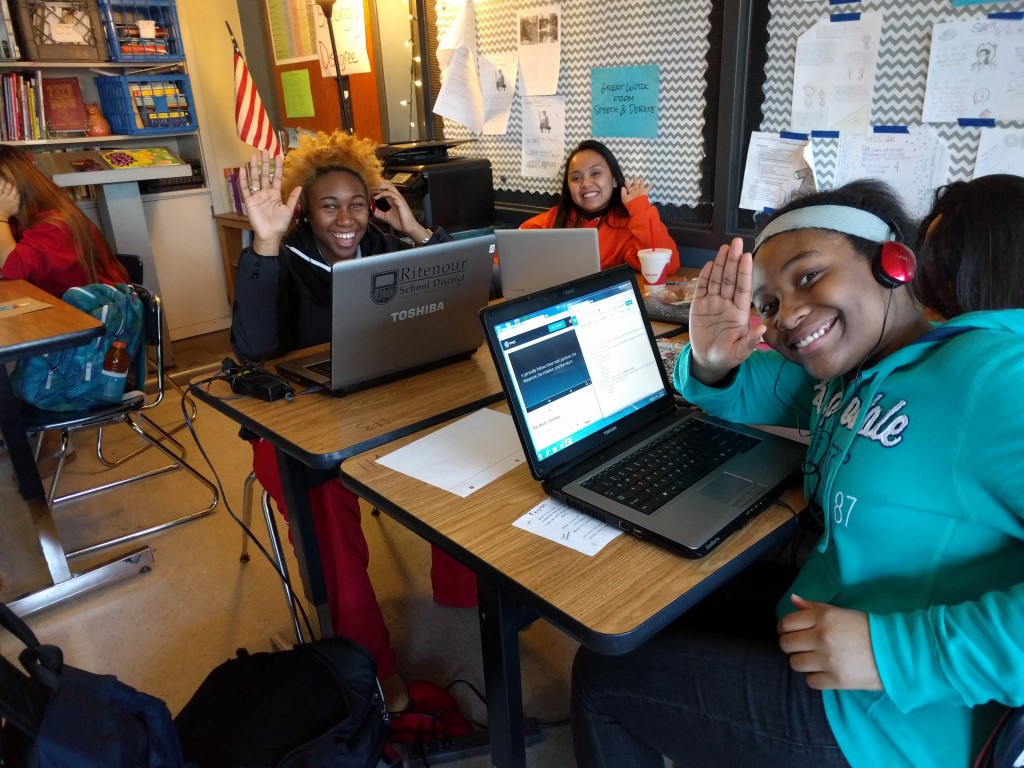 About Ms. Melly:
Though this is my 6th year at Ritenour as an English teacher, this is my 22nd year in the district overall! I have been a student, a GED instructor, a substitute, a resident, an assistant coach, a graduate, and most proudly, a teacher over the years. Occasionally, I have taken a break from orange & black: Mizzou claimed me for a few years to study Education & English, and UMSL borrows me a few times a week as I work on my Master's degree in English. You may find me on the weekends riding my bike around town, refereeing soccer games, or trying to evolve my Bulbasaur on Pokemon Go (yes, really) — please say hello any time.
Want to stay up-to-date on all things ELA and Pre-AP ELA 1 this year, without having to chase me down on a bicycle? Subscribe to our blog! You'll be able to access our Remind & Instagram feeds, as well as information on assignments and pictures of life inside our classroom.
Thanks for visiting,
Ms. Melly